Dr Jeremy Steinberg, Aspiring Jack of All Organs
MBChB, Dip Musc Med (dist), Cert Clin Ultrasound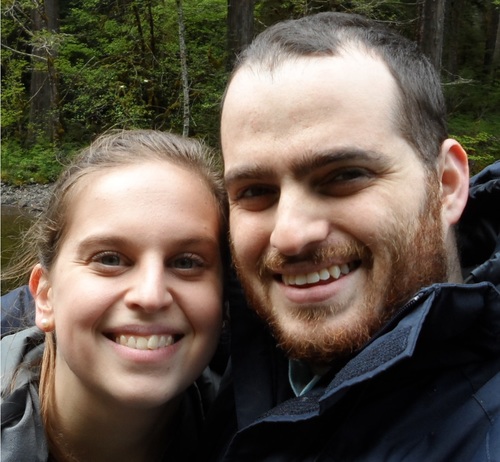 My Wife (an O+G registrar) and I in Sandy, Portland
I am a General Practitioner in Auckland. I have a passion for generalism and a love of life long learning. I have also developed special interests in Musculoskeletal Medicine and Point of Care Ultrasound.
My medical idol is Sir William Osler. He helped usher in modern generalism, post-graduate training, the work-life balance and life-long learning. His essays make for inspirational reading. I also look to the future and am not afraid of challenging the status quo and learning new and better ways of doing things. On the other hand I do see myself as a mainstream doctor.
I use this website to maintain some of my coding projects. The tools are free to use and I am open to all suggestions for improvement or new projects. I am particularly interested in coding projects for NZ specific applications.
In addition to my clinical work, I do part-time work for Health Navigator, a health information website where I help with some coding, and review medical phone apps. I also developed and maintain ellersliemedical.co.nz
MBChB – Auckland 2011
Cert. Clinician Performed Ultrasound – Otago 2014
Dip. Musculoskeletal Medicine (distinction) – Otago 2018
Languages: English (native), Spanish (level B2)
Other skills: coding skills in html, css and javascript.
Jack of all organs, master of none,
though oftentimes better than master of one.