Jeremy Steinberg
Musculoskeletal Physician and General Practitioner
MBChB, CertCPU, DipMSM (dist), FRNZCGP, FNZCMM (FAFMM)
MARUA MEDICAL CENTRE
Musculoskeletal Medicine
Referral required

Address: 229 Marua Road, Mt Wellington, Auckland
Phone 09 281 4828
Email: admin@maruamed.co.nz
ELLERSLIE MEDICAL CENTRE
General Practice
Address: 41 Robert Street, Ellerslie, Auckland
Phone: 09 579 6147
Email: reception@ellersliemedical.co.nz
Website: ellersliemedical.co.nz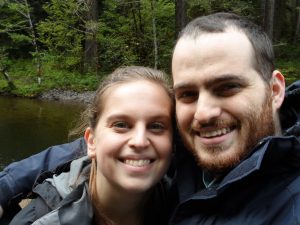 I am a dual trained General Practitioner and Musculoskeletal Physician and split my time between these two fields and enjoy them both immensely. In addition to my clinical work, I have a few side projects on the go. This website is for some of personal coding projects.
MBChB – Auckland 2012
Cert. Clinician Performed Ultrasound – Otago 2015
Dip. Musculoskeletal Medicine (distinction) – Otago 2018
Fellow of the Royal NZ College of GPs – 2019
Fellow of the NZ College of Musculoskeletal Medicine – 2021
I do part-time work for Health Navigator, a health information website where I help with some coding, and review medical phone apps and some articles.
I developed and maintain ellersliemedical.co.nz
I developed and maintain WikiMSK, a free open access wiki for Musculoskeletal Medicine registrars
I'm the honorary IT manager for the New Zealand Association of Musculoskeletal Medicine
I use this website to maintain some of my coding projects. It covers GP topics hence "Jack of all organs." The tools are free to use and I am open to all suggestions for improvement or new projects. I am particularly interested in coding projects for NZ specific applications.
If you're a doctor interested in the GP or Musculoskeletal Medicine training programmes feel free to contact me.
Jack of all organs, master of none,
though oftentimes better than master of one.