Dr Jeremy Steinberg, Aspiring Jack of All Organs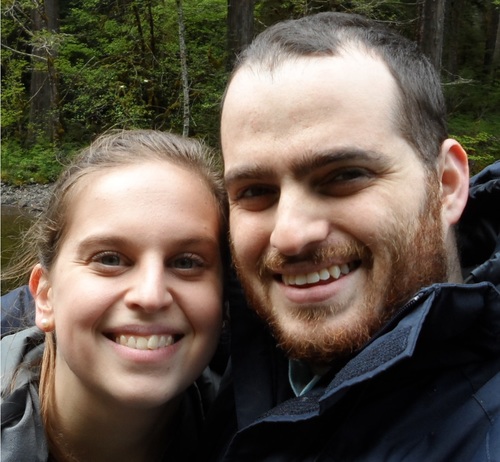 My Wife (an O+G registrar) and I in Sandy, Portland
I am a General Practice registrar in Auckland. I have a passion for generalism and a love of life long learning. Medicine is my calling.
My medical idol is Sir William Osler and his collected essays are my most prized possession. He helped usher in modern generalism, post-graduate training, the work-life balance and life-long learning. I also look to the future and am not afraid of challenging the status quo and learning new and better ways of doing things. On the other hand I do see myself as a mainstream doctor.
MBChB – University of Auckland (2011)
PGCertMSM (Musculoskeletal Medicine) – Otago
PGCertCPU (Clinician Performed Ultrasound) – Otago (I own a portable machine)
Languages: English (native), Spanish (level B2)
My CV and proof of APC, Indemnity Insurance and ACLS (level 7) are available on request
I also developed and maintain ellersliemedical.co.nz. I have middling skills in python, html, css and javascript. I also do some work for healthnavigator.
Jack of all organs, master of none,
though oftentimes better than master of one.