Dr Jeremy Steinberg
MBChB, PGCertCPU, PGDipMSM (dist), FRNZCGP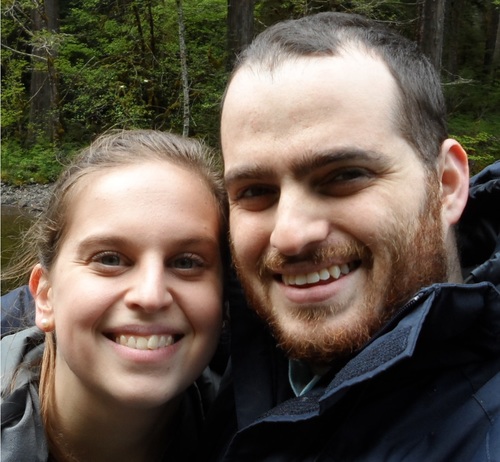 My Wife (an O+G registrar) and I in Sandy, Portland
I have a passion for generalism but have also developed special interests in Musculoskeletal Medicine and Point of Care Ultrasound. I work as both a fully qualified GP and as a Musculoskeletal Medicine Registrar in Auckland. I am a member of the New Zealand Association of Musculoskeletal Medicine. I live with my wife and our retired Greyhound.
In addition to my clinical work, I have a few side projects on the go.
I do part-time work for Health Navigator, a health information website where I help with some coding, and review medical phone apps and some articles.
I developed and maintain ellersliemedical.co.nz
I developed and maintain WikiMSK, a free open access wiki for Musculoskeletal Medicine registrars
I'm the honorary IT manager for the New Zealand Association of Musculoskeletal Medicine
I use this website to maintain some of my coding projects. The tools are free to use and I am open to all suggestions for improvement or new projects. I am particularly interested in coding projects for NZ specific applications.
If you're a doctor interested in the GP or Musculoskeletal Medicine training programmes feel free to contact me.
MBChB – Auckland 2012
Cert. Clinician Performed Ultrasound – Otago 2015
Dip. Musculoskeletal Medicine (distinction) – Otago 2018
FRNZCGP – 2019 
Languages: English (native), Spanish (level B2)
Other skills: coding skills in html, css and javascript.
Jack of all organs, master of none,
though oftentimes better than master of one.